As Penny and I pause from the busy schedule of Fall Foliage and look ahead to Thanksgiving, we want to take a few minutes to thank you, our guests, and praise God for the bountiful gifts that have been given to us since we decided to follow our dreams to this gracious Victorian Inn.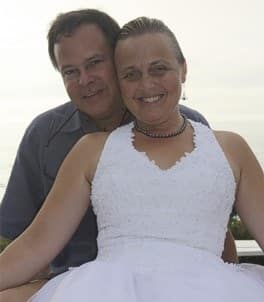 Thank you to our many guests who have supported us & our children in so many ways throughout the last three years. You have encouraged through words and deeds. Many of you have prayed for Seth while deployed with the Army in Iraq. Many of you have given us special gifts of love that you have personally created or family heirlooms that now adorn our home and inn. Some of you have encouraged our children to move out of their comfort zones to new ventures. Some of you have mentored our children through their academics.
These have been extraordinary gifts to Penny and me as we see how you, our guests, have given so much to our family. Just recently Penny received an ARMY jacket in the mail from a guest who realized how proud we are of our son Seth. Thank you to the many unnamed who have supported Sarah's dissertation and Rachel's growing years and dreams for her future. Thank you to all who pray for us, our children and our grandchildren.

We are richly blessed by each and every guest at Inn Victoria. May God bless you and your family during this season of Thanksgiving!!!
Penny and Dan Cote
Owners of Inn Victoria; a bed and breakfast in Chester, Vermont